YOUR MONEY IS GOING TO:
Shine is a leading specialist family violence charity service provider. Shine delivers a range of effective, practical and innovative services all aimed at helping adult and child victims to get safe and stay safe.
Our services include:



A tollfree national family violence Helpline 0508-744-633 (7 days a week, 9am to 11pm)

Victim advocacy services

Women's refuges

KIDshine for children exposed to family violence

No Excuses men's stopping violence programme

A range of family violence training programmes 

A workplace programme helping employers to create safe and supportive workplaces for employees experiencing family violence.

Our major annual fundraiser in March is Light It Orange. We invite all Kiwis - individuals, schools, workplaces, and other teams - to participate in Light It Orange to raise awareness and funds to help victims of family violence. Help us to shine a light in the darkness!
You are secure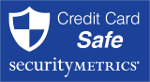 We Accept


Processing Payment. Please wait...